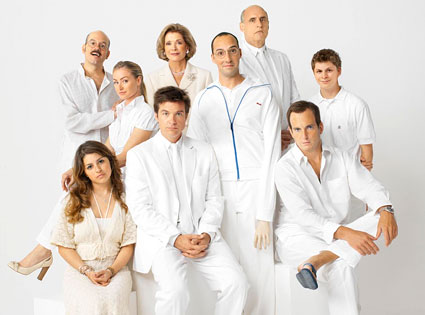 Released by Miss TV Girl
I have great news
"Arrested Development"
is coming to IFC -- yes, all three seasons of the Golden Globe and Emmy Award-winning comedy series.
The comedy series will launch on the on Sunday, October 25 at 10pm, and from there will be airing two episodes back-to-back, Sundays at 10pm, and Tuesdays at 9pm.
This was a great comedy that I feel was taken off the air way to soon, but I am glad to hear that it will be back on the air for people who missed it the first time around.
The timing is also great considering the current buzz about a possibe "Arrested Development" movie. The whole cast has signed on to appear and for us fans we know how important it is to have every Bluth at the table for when the insanity starts.
I highly recommend this comedy series to anyone that has not had the fortune to watch an episode. It is truly one of the great comedies, the cast does not miss a beat.