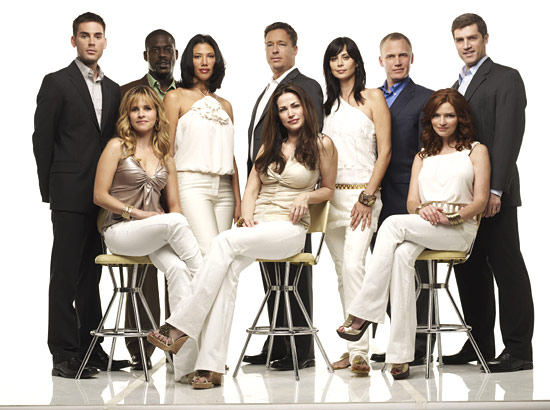 Released by Lifetime
Army Wives, cable's #1 rated drama series among Women 18-49, will return for its fourth season with 18 all-new episodes set to premiere on Sunday, April 11, 2010, at 10 pm (ET/PT) on Lifetime Television.
The most successful series in Lifetime's 25-year history, Army Wives' remarkable third season was the highest-rated season in the series' history among Total Viewers, Adults 18+ and Women 25-34 and the most watched season in its history among Women 25-34. In addition, Army Wives has been the highest-rated original drama on ad-supported cable among Women 18-49 for two consecutive years.

"Next season of Army Wives promises to be one of its best ever and we are very excited to bring it back to Lifetime's viewers in April," said JoAnn Alfano, Executive Vice President, Entertainment, of Lifetime Networks. "Scheduling Army Wives' return for the spring falls in line with our strategy to provide our audience with a steady stream of original programming year-round."

Army Wives follows the struggles, dreams and friendships of a diverse group of women and one man living with their spouses and families on an active army post. The series films in Charleston, South Carolina and stars Kim Delaney, Sally Pressman, Brigid Brannagh, Brian McNamara, Sterling K. Brown, Wendy Davis, Drew Fuller, Terry Serpico, Katelyn Pippy and Catherine Bell.

Army Wives is produced by ABC