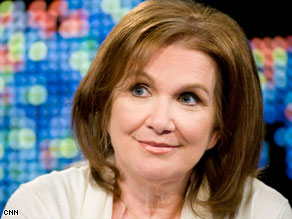 Sony Pictures Televison Press Release
Elizabeth Edwards, whose personal story of survival has resonated with women across the country, will sit down with daytime host Nate Berkus during the September 13th premiere week of THE NATE BERKUS SHOW to reveal how she is turning the page on the past and beginning a new chapter in her life focusing on her relationship with her children, as well as her love of design.
Last year, the estranged wife of former presidential candidate John Edwards, opened the doors to Red Window, a home furnishings business in Chapel Hill. The store, whose name was inspired by a shop run by her mother in Japan, is home base for a portion of Edwards' interview with Berkus, a design expert, and the perfect spot to discuss how Edwards is using her passion for design to reclaim her life.
In addition, Edwards opens the doors of her home to the show; and is scheduled to join Berkus in-studio on the New York set of his nationally-syndicated series in a very uplifting segment, where the two plan on paying it forward to another woman who is looking to reclaim her life.