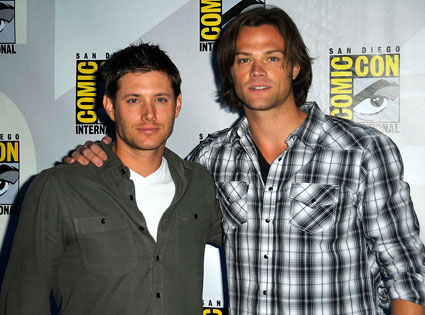 Released by Miss TV Girl
I have listed below a couple of scoops that have been released about the upcoming season of my favorite show"Supernatural"
1.
"There are more monsters," said new show runner
Sera Gamble
. "We really wanna shoot some monsters in the face...so for the first time our mythology loops monsters in.
2.
When the season begins, about a year after Sam's trip downstairs, Dean is a family man. He has a life and a marriage that he's going to try to protect..Then Sam returns—and reveals that he has in fact been back for a year without contacting Dean! Sam wanted Dean to live in blissful oblivion. It's a bit of a strain because Dean feels like he's been lied to...they have some things to work out.
3.
The Sam who returns from hell really is Sam, But now he subscribes to Dean's original "shoot first, ask questions later" policy.
4.
Castiel will return in episode three this season after a busy year in Heaven. Raphael still exists, he's not going away.
Supernatural
returns Friday, Sept 24