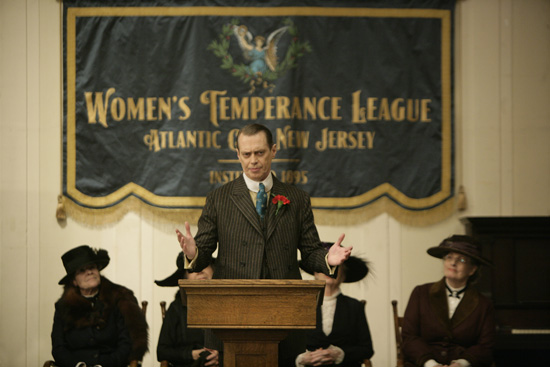 Released by Scott Harris/TV Squad
HBO has revealed that Scorsese's upcoming period drama 'Boardwalk Empire' will debut on Sunday, September 19 at 9PM.
"Boardwalk Empire",which was adapted by "The Sopranos" writer Terence Winter from the book 'Boardwalk Empire: the Birth, High Times and Corruption of Atlantic City,' is set prohibition era Atlantic City.
The pilot is directed by the legendary Martin Scorsese, while the director is expected to stay on in some kind of creative capacity after the pilot, just how much involvement he will have is unknown.
The cast includes Steven Buscemi, Michael Shannon, and Michael K. Williams.