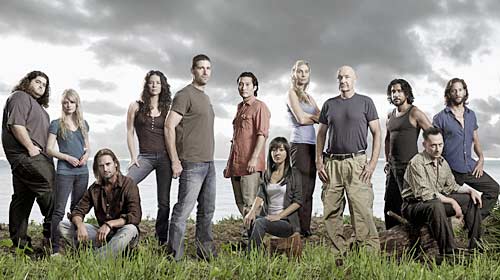 Released by Miss TV Girl
Although I find it hard to believe that not everyone is watching "Lost" and is completely addicted to show
For the unfortunate people out there who have never watched an episode of "Lost" or for some unexplainable reason, stopped watching and realize now how that was such a horrible mistake.
I am here to give you some great news, almost every episode of
Lost is now available to stream online
.
Up until now, only the first season and the last five episodes of season five had been uploaded for viewing, but now the list has expanded to include the first four seasons in their entirety. . I am sure the complete season five will
become
available after the DVD set released on December 8
th
.
I know some
believe
that "Lost has had its ups and downs, but I have never faltered in my
commitment
and devotion to what I
believe
to be one of the greatest and original
TV
serials of all time.
I am truly upset that this is the last season, however I do agree that it is time to wrap things up and leave on a high note. But with the onset of so many Reality programs I must admit how nice it is to know that at least one night
of
the week I can tune in to a program with such quality writings, direction, and talent.